Fishing in brackish water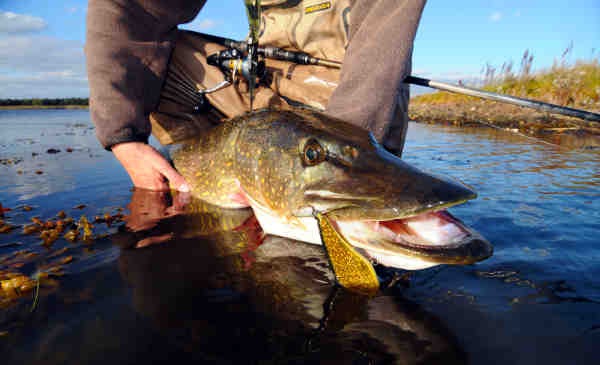 The Baltic Sea is known for its low concentration of salt. In fact, the salt level is so low in many of the areas from the Køge bay and Copenhagen's harbor in the north to Møn, Lolland and Falster to the south that pike, perch and orfe – fish that normally inhabit fresh water – are found here in great numbers. In these areas with brackish water, including open areas on the coast, large bays, inlets, lagoons, and fjords, you can experience exciting fishing for these predators that can grow larger and stronger than their inland cousins due to the rich feeding grounds and advantageous habitat provided by these brackish waters.
The variety of fish found in these brackish waters can be quite impressive. Not only are there many things to prey on, but there are also lots of interesting predators for the sport fisherman to hunt down. During the open season you can find anything from flounders, cod and mullets to sea trout, white fish, pike, perch and orfe.
Sea trout can be found in the brackish waters year round, whereas pike and perch in particular will often migrate during the winter to the freshest areas of brackish water or to areas with an inflow of fresh water since they are more vulnerable to the less favorable combination of relatively high salinity and cold water. In addition, perch can also be found in the spring in the brackish areas near the inflow of fresh water where they spawn and ensure the survival of the population.
Perch and pike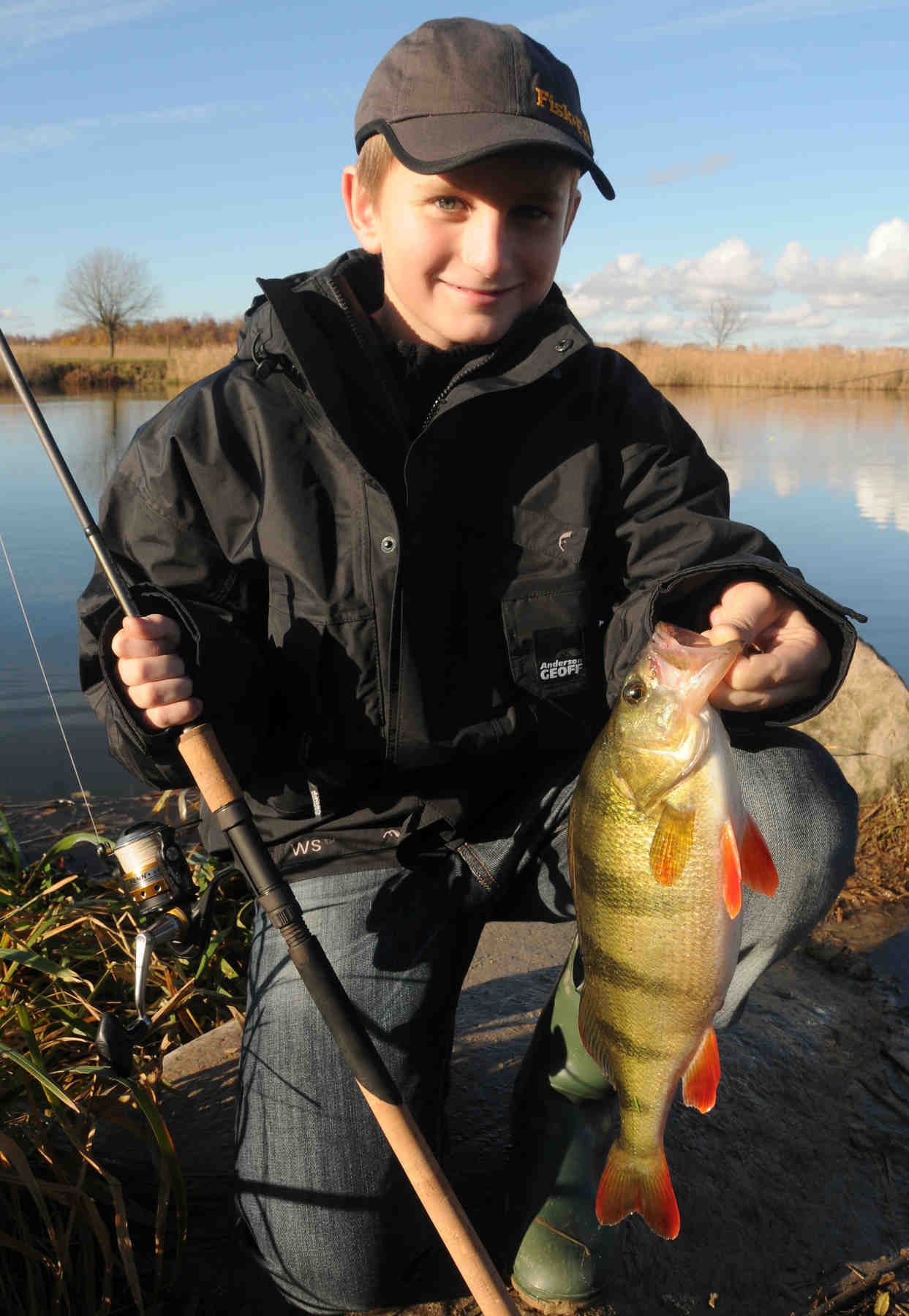 Perch and pike deserve special attention in these brackish areas. Here you can come in contact with fish of record size. There are lots of places to visit, and since the fish concentration varies greatly in the different locations, it is important to have some local knowledge of the area.
In general, it is easiest to find these fish in fjords, lagoons and in the narrow passages between two bodies of water where water depth is relatively good. In general, it is also an advantage to have a boat when you are fishing for perch and pike in the brackish waters. First of all, you have to locate the fish, and here it is advantageous to be able to check out many different spots in a relatively short time. And secondly, perch, in particular, have a tendency to gather over a bit deeper water where it is difficult to reach them from the shore or in waders.
Fishing
When you are fishing from a boat, you should always bring a depth chart and a fish finder since the fish often have a tendency to be concentrated along islets, holes and depth curves. Without these underwater instruments it is often extremely difficult to figure out where the fish are. Remember we are talking about extremely large areas of water.
Naturally, the fish found in the brackish areas have other feeding habits than their fresh water cousins – and you should be aware of this when you are fishing in brackish waters. Perch develop an almost myopic preference for shrimp and gobies and pike are particularly interested in herring and schools of sprattus – if they are available. Otherwise they are fond of eelpout, eel, sand eels, perch, and sometimes in smaller prey like gobies. The invasive black mouth gobius can unfortunately be found in tremendous numbers and is the prime source of food in these areas.
Gear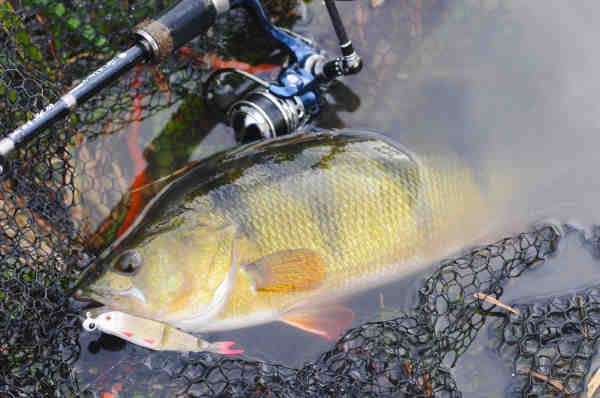 Regular spinning and fly equipment can be used to fish in brackish water. Perch can be caught on small jigs, spinners or wobblers, and if you can get your hands on some live fjord shrimp (Palaemon) or gobies, you can use them successfully with bobbers/floats.
Brackish water pike can be particularly picky, and sometimes you will have to go through your entire tackle or fly boxes to find the precise lure or fly that will work that day. Remember to bring both large and small tackle and flies in a large variety of colors, and try in particular imitations of the prey that appear to be most prevalent where you are fishing.
Many of the prey are brownish and sandy colored, while others are completely silver, so start out with some of these colors.
Jerk bait fishing over quite shallow water has become increasingly popular during the past few years. This can be surprisingly effective for catching brackish water pike. Otherwise just feel your way and try everything from wobblers to jigs, large spinners and spoons. Remember to use a wire trace or a chock tippet of 0.60-0.80mm fluorocarbon, and try exploratory casts in a fan pattern.
The season
On a few very open locations, for example in the areas around Grønsund and Stege bay, you can already experience good fishing for pike in the beginning of July, but otherwise fishing just gets better and better toward the end of fall when the pike begin to migrate toward fresh water. The perch really begin to get active from the middle of August, and in September and October they gather in large schools and feed frantically prior to their spawning journey in October and November.
Note: Pike fishing is prohibited in brackish waters in the period from April 1st – 15th of May.
Fishing locations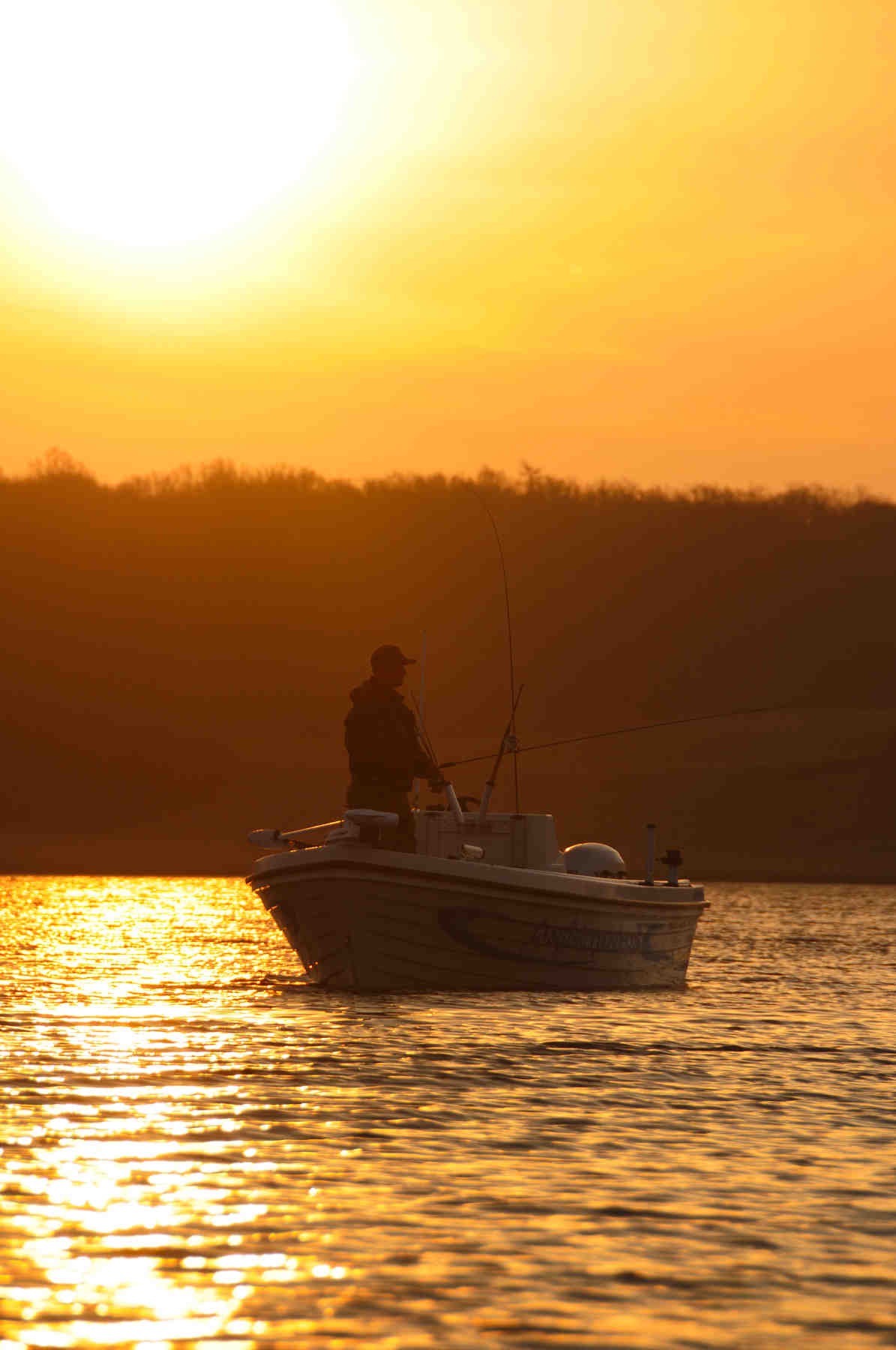 You can easily fish for perch in Copenhagen's harbor – especially around Sluseholmen and the Zealand bridge (Sjællandsbroen), and in many of the harbors along the Køge bay – for example in Brøndby Harbor, Ballensbæk Harbor, and Køge Harbor – you can experience lively fishing for migrating pre-spawn perch during the fall and in the early spring.
If we leave Faxe and Køge bay, where locating the brackish perch can be extremely difficult in the wide open waters, you can look farther toward the south.
The first brackish area that deserves mention here is Præstø Fjord, and after that, one interesting brackish area follows after another with good populations of perch and pike. After this there is Stege bay, Stege Nor, Storstrøm, Ulvsund, Grønsund and Fanefjord, all of which are known for good brackish water pike fishing. In Fanefjord and Stege Nor you can actually manage in a pair of waders if you want to use your casting gear to explore the belts of reeds and the depth curves that are close to land.
A little farther to the west, waters like Guldborgsund, Nakskov fjord, Sakskøbing fjord and Karrebæk fjord are teeming with perch. And in Guldborgsund there is even a good population of pike, in Karrebæk fjord you can fish for whitefish, and in Sakskøbing fjord there is good fishing for cod in the fall. If we disregard the harbor areas, where there is good depth, it is clearly an advantage to have a boat in the waters mentioned above.
You can download Fishing Zealands new pamphlet about the brackish water fishing regulations here: Fishing Regulations-pamphlet